Everyone loves a good movie and Canton is one place that does not have a Theater until now. The Mountain now has a Free Movie Theater / Dinner / Performance Stage designed to allow you to take load off after all day shopping. We have great seating in nice office style reclining chairs as well as 60 theater style chairs and allow you to eat while watching great movies or live shows. We will have food from many food vendors all over the world famous Mountain for you to enjoy. 

Old West Murder Mystery Dinner
You and your guests are invited to an Old West Styled Murder Mystery Dinner in Canton Texas during First Monday Weekend at Dodge City Theater located on the world famous Mountain.
The Murder Mystery includes dinner, poker, mystery performance and movie. Twelve talented guests will have parts in the murder mystery and must RSVP the parts they wish to play listed below. Once we receive your choice a more detailed character profile will be emailed to you.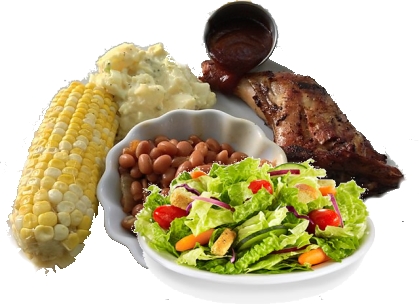 Dinner will include (Now with Salad Bar) 
Snacks – Wild West Wings, Fruit Kabobs
Main Vittles – Outlaw Chicken Breast, Saloon Girl Salad
Sidekicks and Soppin's – Corn Muffins, Cowboy Potatoes, Baked Beans
Cowboy Sweets – Apple Pie, Carrot Cake and Cookies
Whistle Wetters – Soda Pop, Ice Tea, Lemonade and coffee
 Note: Items may be added
Here is the scenario that you can participate in
Back Story to set the mood:
For weeks, people have been pouring into the small western town of Deadwood for the biggest poker tournament this side of the Mississippi. From outlaws to marshals and saloon girls to southern belles, everyone has made this small western frontier town THE place to be.
As the festivities of the poker tournament conclude, a celebration party is planned at the Deadwood Saloon to award the prize money for the tournament and to celebrate what is hoping to be a very financially successful venture for the saloon.
With a smattering of bandits, bank owners, saloon girls, marshals. gamblers, southern belles, and a few locals, this will make for a very interesting evening indeed and in this case someone is murdered.
You have a chance to solve the crime.
Murder Mystery Dinner Fri & Sat of Market Weekend
"Murder at Deadwood Saloon"
We have only 40 seats available per dinner and the cost is $20 each
Note: The money and the murder are not real and just for fun Any questions, please contact:
DodgeCityTheater@gmail.com or (903) 287-0561
The Deadwood Saloon is located at Dodge City Theater on the Mountain
Come on out to First Monday Trade Days and afterwards help solve a murder!
The Usual looking Suspects at The Deadwood Saloon

(costumes optional)

The Cast of Characters you can play (Male and Female parts interchangeable)

You can dress up in old west clothing if you like and we will be talking pictures and you can download them free after the weekend.

Parts in RED are already filled for this market

Harry High-Stakes

:

Owner of the Deadwood Saloon. 

As the organizer of this grand event, harry has a lot at stake if it is not successful!

Gambling Jack: Gambler. Jack is known as the best hand in poker either side of the Mississippi and has not lost a major tournament in the last 5 years. Until now.

Mitch Maverick: Businessman from the East. As the winner of the tournament, many question how a businessman could have such great card skills. Is he the next poker phenomenon?

Holly Hickok: Gambler. Holly is a real southern belle with a flare for poker. What is a girl like this doing in the Wild West?

Clay Coldwell: Local resident of Deadwood and once-known poker great. Although Clay has never met Mitch Maverick, the two of them seem awful close after only knowing each other only a week.

Montgomery Money: An investor from the East. Montgomery is in Deadwood on a business trip and rumor has it that he has his eye on purchasing the saloon. Montgomery just arrived last night for the party.

Banker Bob: Bank of Deadwood owner. After Bob's bank was robbed this week, Bob suspects the culprit is someone in need of ante money for the poker tournament. Will Bob take justice into his own hands to punish the bandit?

Poker Alice: Poker dealer and the ex-wife of Jesse Wales. Alice now works for Harry dealing poker and serving drinks.

Marshal Dalton: Federal Marshal. Assigned to Deadwood to insure that there is no unlawful activity at the poker tournament. With outlaw rule becoming the way of the west these days, it is time the federal government put some order into place.

Sally Starr: Saloon girl. Sally has a great allegiance to both Harry and Henrietta High-Stakes and wants to see the saloon thrive at all costs.

Jesse Wales: An outlaw and old comrade of Harry's. Is Jesse here to meet up with old acquaintances or is this purely a business trip?

Calamity Jane: Outlaw. Jane's been in town all week and no one knows quite why.
Dodge City Dinner Theater is located on the Mountain at the junction of Ridge Road and Wagon Tracks Trail
We show movies and have fun before and after the Murder Mystery Diner.

Hang around after the Murder and watch a Movie!
We play the classics and support independent moviemakers
DodgeCityTheater@gmail.com or (903) 287-0561
The Deadwood Saloon is located at Dodge City Theater on the Mountain
Come on out to First Monday Trade Days and afterwards help solve a murder!
Visit our website for more information and tickets
Classic Movie Showtimes starting off will be 5, 7 and 9pm with the shows to be listed a week before market
We plan to have Live Theater, Movies and Video for TV Production
Movies will start off G for kids and move to PG and R for later shows (adult time)
The theater is designed for multiple functions:
1 – As a Dinner Theater for taking the load off while you eat and catch a movie which will allow your better half to shop all over the Mountain and Old Mill Marketplace.
2 – As a Live Stage for special shows, plays and more all while you eat.
3 – As a Video / TV Production studio for talk shows and interviews designed for TV, the Internet and more.